CASE STUDIES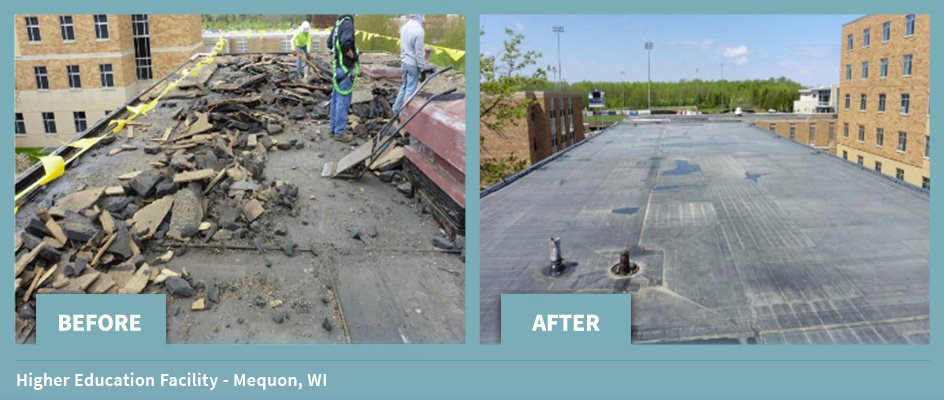 The original 30+ year roof system was starting to split at one building at this collegiate client's campus in Mequon, Wisconsin. IRSC's survey results recommended that the roof be replaced including adding tapered insultation and replacement of two roof drains.
---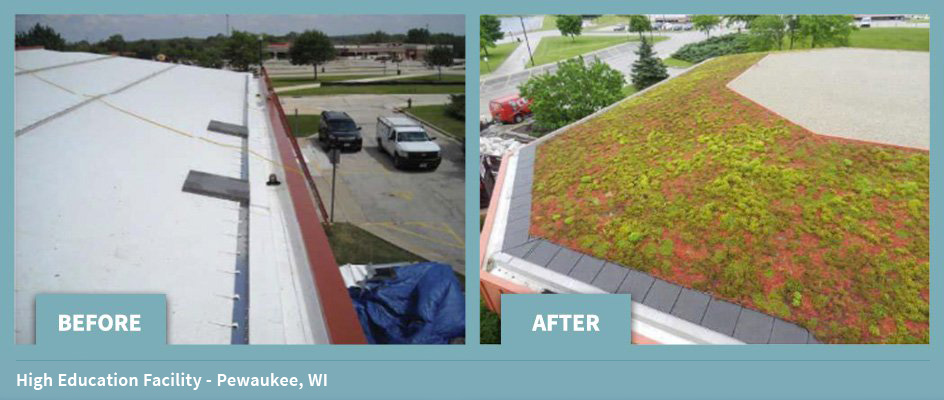 This college needed to add permeable space to its grounds. IRSC helped this client achieve that by replacing the existing Service Building roof with a vegetative (green) one. Structural reinforcement was put in place to handle the weight of the new vegetative (green) roof. The new PVC membrane was applied with green installation over the new membrane.
---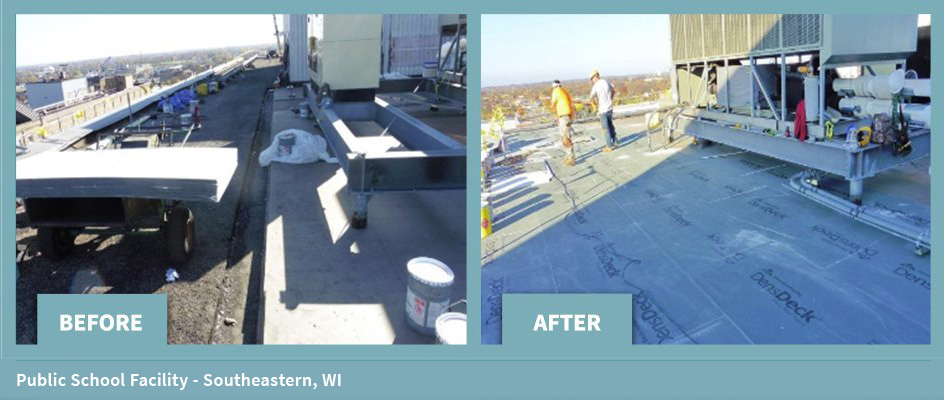 The roof for this public school was 25+ years in age with several roof leaks. The roof survey previously performed identified the need to replace the roof including the roof insulation, adding a tapered insulation and replacement of the roof. The project was designed and bid, including project management services.
---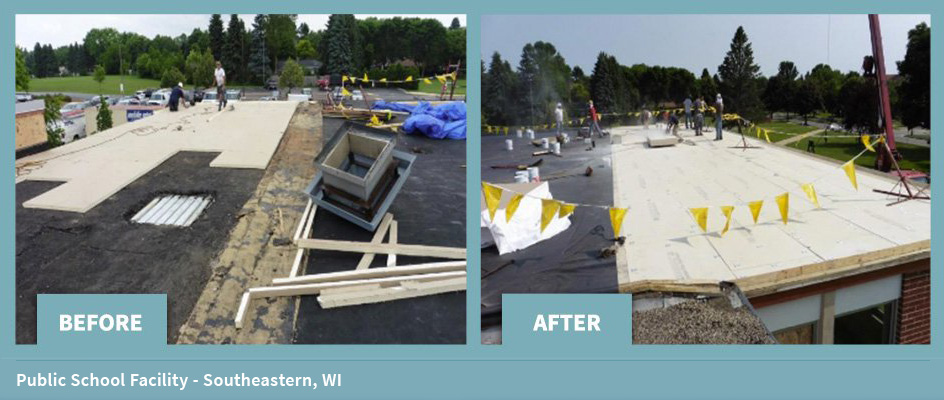 The roof seams were failing, and the perimeter flashings were tented at this public school facility. The original roof system was overlaid with a fully-adhered EPDM roof system. IRSC conducted an infrared roof moisture survey that revealed the original asphaltic perlite was dry. The original roof, added insulation and EPDM membrane were removed and the asphaltic perlite was left in place resulting in substantial savings for this school district.
---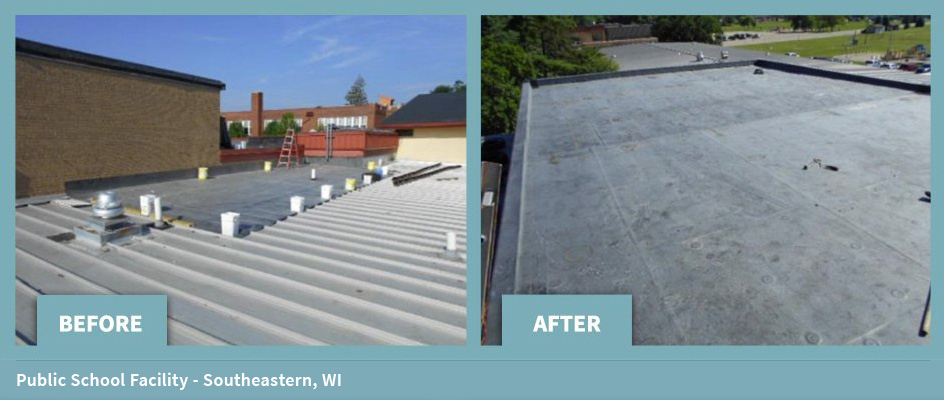 This school district experienced water entry from existing roofs with interior gutters and drainage issues. An initial roofing contractor's estimate for complete roof replacement was $225,000. IRSC created a unique design for a new insulated roof system to cover the existing roof along with a new drainage system for an actual cost of $118,000. IRSC saved this client over $100,000.
---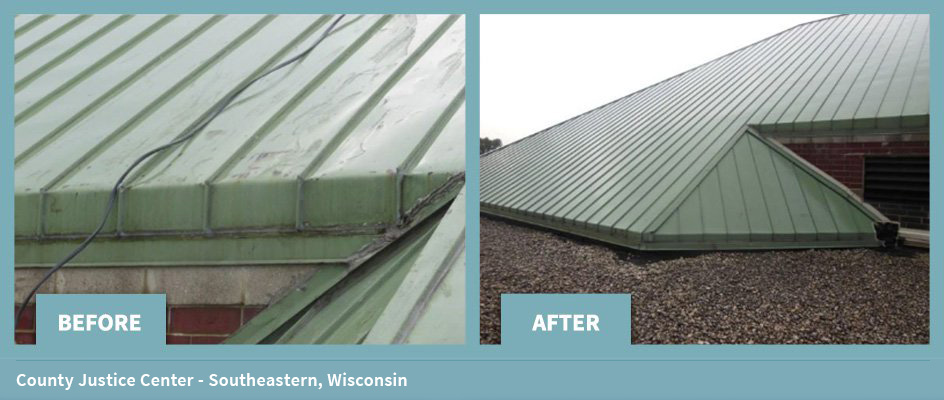 This 18-year-old county justice center roof had recurring leaks for ten years, disrupting court hearings along with costly water damage repairs. IRSC conducted diagnostic tests and found that the underlayment below the metal roof had been installed incorrectly. The new roof not only provided long-term performance, but also maintained the aesthetics of the original metal one. The entire project was completed under budget.