Repair, Replacement & Design
Whether or not you've already chosen your materials and installation partner, our technicians can ensure maximum return on your investment.
IRSC technician can be there to document and oversee roof repair work when you can't.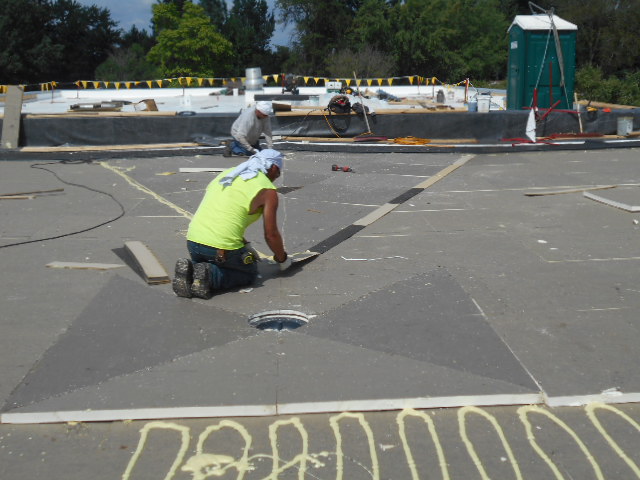 ---
When conditions dictate repairing or replacing an existing roof, or whenever a new construction is planned, IRSC can provide all the documents needed for "Specification Development." That process includes an on-site consultancy, a comprehensive outline of your project, and careful coordination of the bidding process. IRSC advises clients in three distinct phases.
The first is the Pre-Design Phase where we take a holistic view of your roofing project's objectives, budget, existing plans, and warranties; the second is the Document Design Phase culminating in a catalog of requirements, forms, and protocols pertaining to materials and construction; and the third is the Bidding Phase aimed at finding the most qualified bidders and the best offer.
Did you know construction litigation frequently stems from roofing issues? That's why it's important to partner with a professional consultant who will ensure your facility isn't left open to accidents and the expensive lawsuits that could follow.
IRSC's Repair & Replacement Advisory service helps businesses by providing the following:
On-site consultation to evaluate your building, budget, and financing
Bidder selection, bid forms coordination, and contractor requirements
Materials & installation specs, construction contract, insurance overview
CAD design & construction sketches and detailed roof-system illustrations
On-site pre-bid meeting with bidders to negotiate lowest responsible bid