Storm Damage Assessments
When severe weather events like wind, snow, hail, tornado and lightning cause damage to your roof, IRSC will quickly assess the situation and walk you through the next steps to get your roof repaired and you back in business.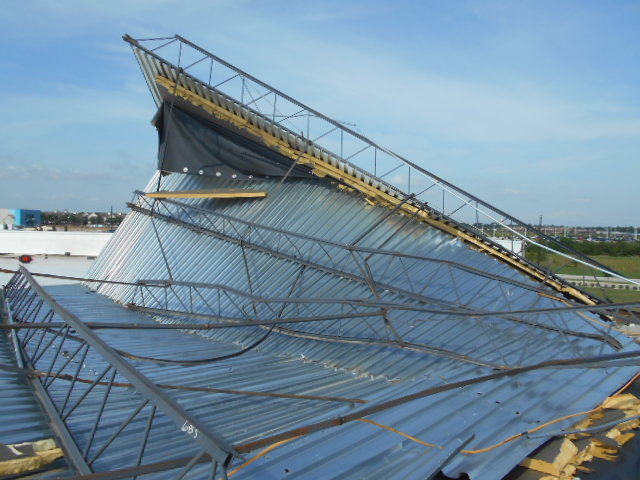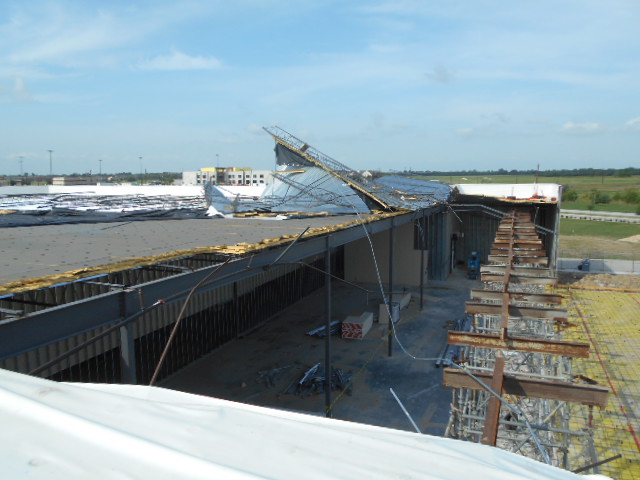 Roof Storm Damage
We don't need to tell too many American business owners about the many ways in which roof damage can jeopardize the contents of their buildings, but here's one important thing to remember: If damage ever does occur due to some form of weather event, it is critical that it be assessed as soon as possible.
That's so potential insurance adjustments can be quantified and the necessary repairs can take place before further damage occurs. Fortunately for companies, governments, school districts, and universities, IRSC responds to any tornado, t-storm, or hailstorm as soon as it's safe to be up on your roof conducting our assessment.
You may not think you need
a new roof after a serious storm, but you won't know for sure until someone takes a look. And since your roof system may be weakened and the surface may be slippery in this situation, we advise you not to climb up there by yourself, and instead call
a roofing professional to help.
IRSC's consultants conduct thorough Storm Damage Assessments for any sized property:
HAAG Certified Storm Assessment Professional
Perform visual evaluations to rate the damage
Involve building envelope and construction specialists as needed
Conduct infrared moisture survey and wind-uplift testing as needed
Produce specs for repairs and consult insurance adjusters on costs
Provide detailed report of roof failure and water entry investigation